Follow our helpful process here to make your next project a success and keep your door functioning properly for longer.
---
Tools Required
Safety Glasses
Hex Wrench
Pliers
Materials Required
CrossPin
Step 1) Determine the Number of Spring Loaded Hinges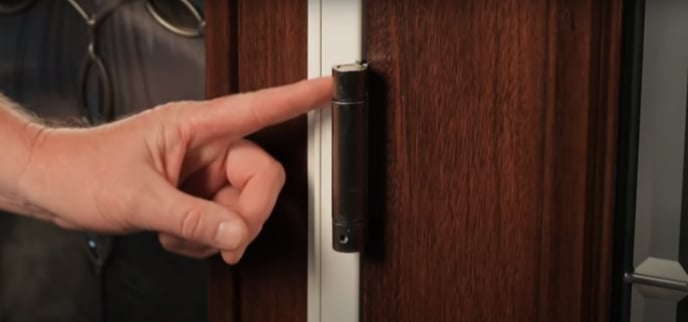 The middle hinge is typically the spring loaded, but could be the lower depending on the configuration.
Step 2) Locate the Hex Adjustment Hole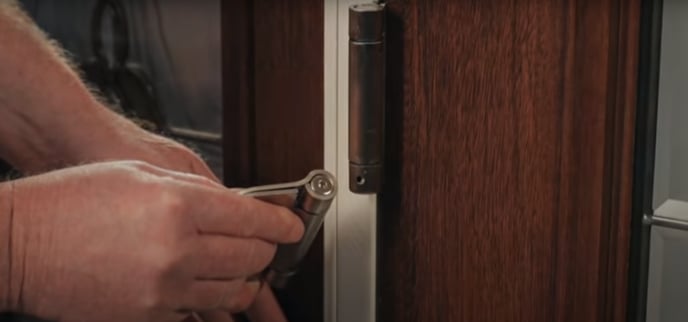 The Hex adjustment may be on the top or bottom, depending on the handing of unit.
Step 3) Insert Allen Wrench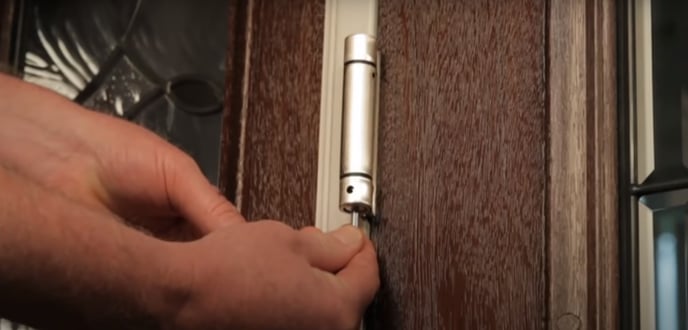 With the door closed, insert the allen wrench into the hex adjustment hole.
If the adjustment end is up - turn the hex key clockwise
If the adjustment end is down - turn the hex key counter-clockwise to the desired tension.

Adjust the hinge to the minimum tension required to close and latch the door.
NOTE: To much tension will reduce the life of the spring
Step 5) Insert the Cross Pin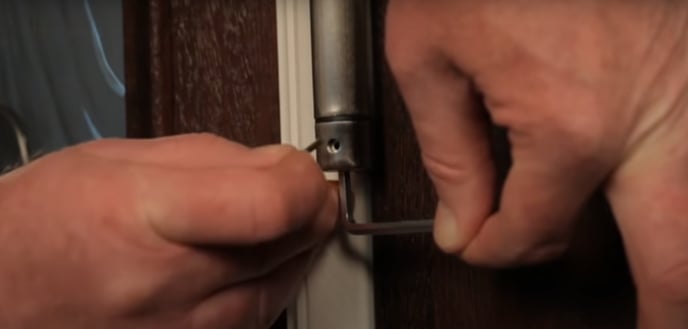 Insert the cross ping when the hole and center stud and hinge knuckle line up. Slowly release the pressure on the hex key.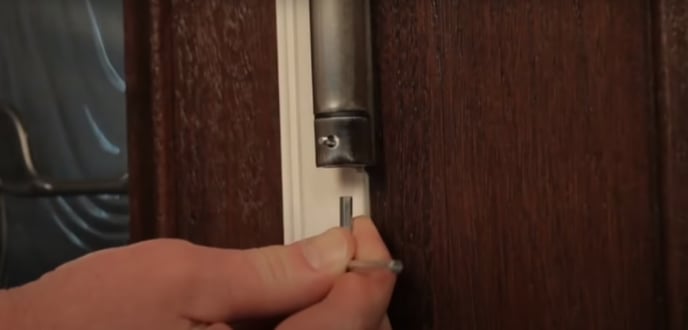 Remove the hex key and test the closing of the door.
REPEAT STEPS 2-6 to increase the spring tension if necessary.
Step 7) Snip off the Cross Pin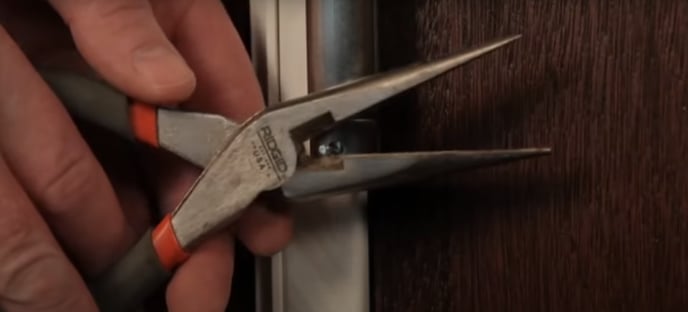 Once your adjustments are complete, snip off the cross pin at the breakaway head to make the tension and adjustment complete.
NOTE: Once the cross pin is snipped, no further adjustment can be made.