Follow our helpful process here to adjust or fix hard-to-reach internal blinds.
| | | | |
| --- | --- | --- | --- |
| Time Required: | | Difficulty: | |
---
Tools Required
Safety Glasses
Materials Required
Replacement Operator (if needed)
Step 1) Address uneven blinds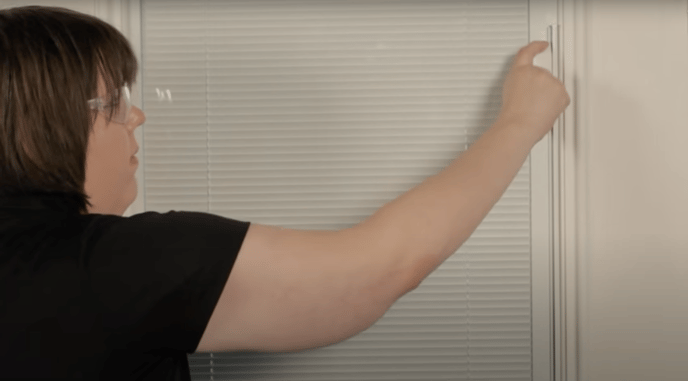 If the blinds are uneven, raising and lowering them a few times can usually correct the issue.
Step 2) Troubleshoot track magnet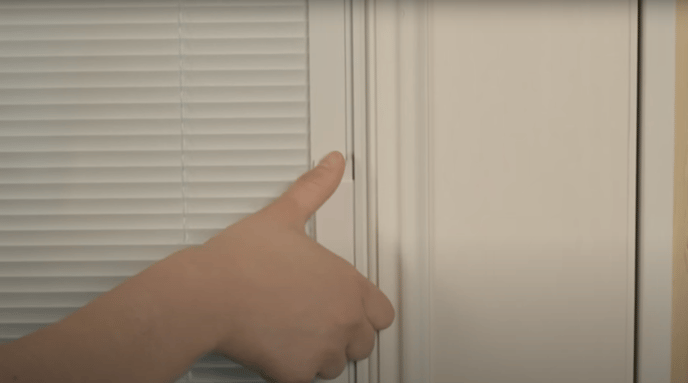 If you are experiencing issues raising the blinds, you may need to re-align the track magnet. To do this, slide the operator all the way up the length of the track. You will hear a "click" when the magnet re-aligns.
Step 3) Test the operator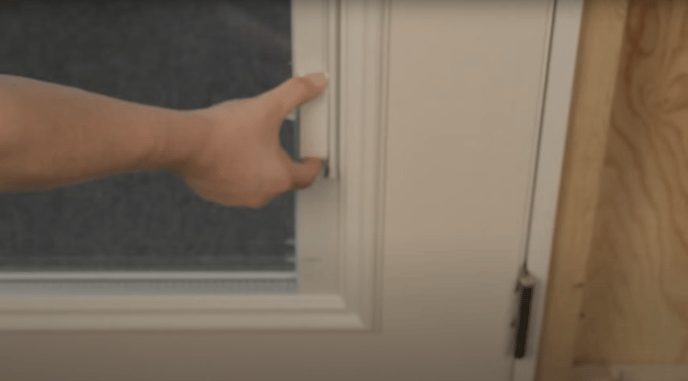 To test the magnet operator, lower the operator to the bottom of the track and raise it back up. If this does not correct the issue, please contact customer assistance at customersupport@thermatru.com or by phone at 800-843-7628.
Step 4) Troubleshoot blind operations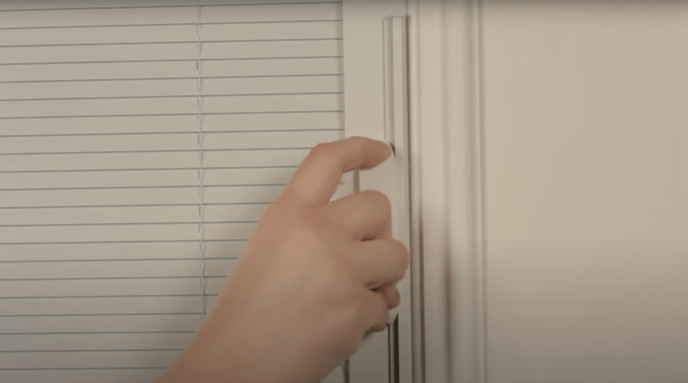 If the operator becomes disengaged from the track, then it may need to be replaced or re-installed.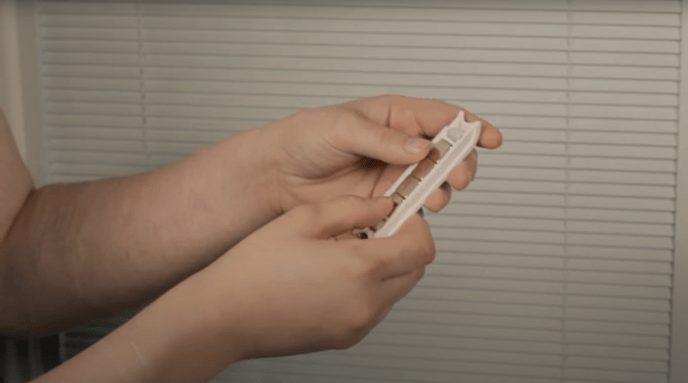 Before installing, inspect the operator. Make sure it is clean and free from damage.
Step 5) Install new operator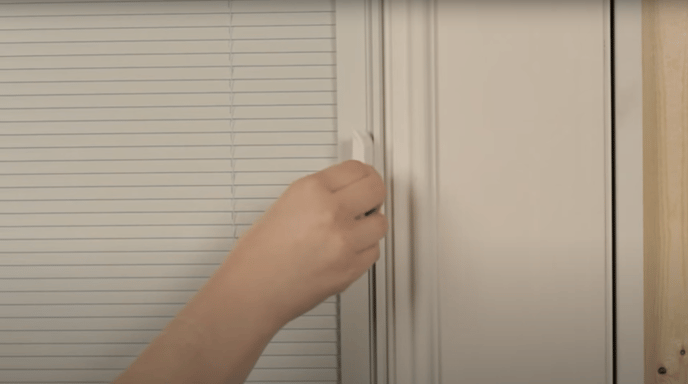 To re-install or install a new operator, insert the track-side of the operator into the track at an angle.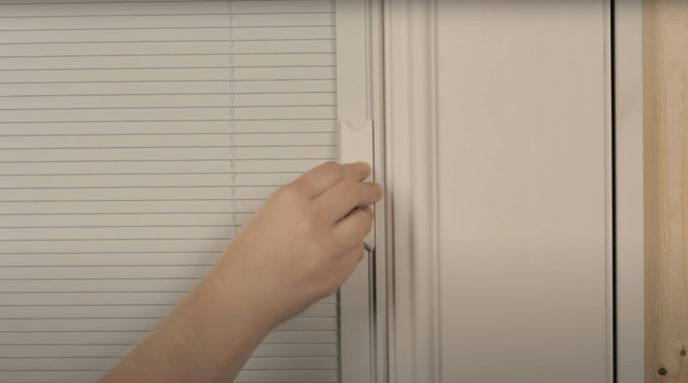 Then secure the operator by rotating the operator toward the glass to lock it into place within the track channel.
Step 6) Test the newly installed operator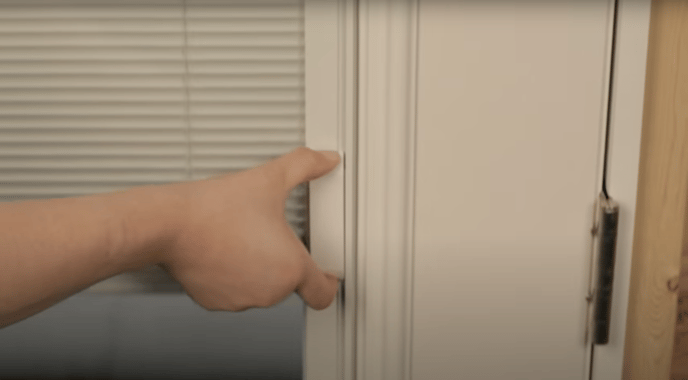 To ensure that the new operator is aligned, lower it to the bottom of the track and slowly raise it. The blinds should now operate normally. If the issue persists, please contact customer service at customersupport@thermatru.com or by phone at 800-843-7628.